Please contact us for information in alternate accessible formats.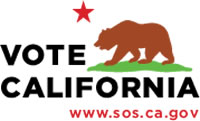 Santa Barbara County Elections Division
What We Do:
The Elections Division is responsible for voter registration, the administration of all public elections within the county, and the maintenance of all related official records.

Typical responsibilities include: the candidate nomination process; initiative and referendum petitions; arguments and rebuttals for ballot measures; candidate's campaign statements and financial disclosure statements; voter registration and vote by mail ballots; management of polling places and the computation and certification of voting results.
Our Mission Statement:
To ensure that the voters of Santa Barbara County have the tools they need, the equipment they trust, the information and access they deserve, and the right they value in order to participate in the Elections process.