Please contact us for information in alternate accessible formats.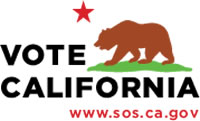 Effective Wednesday, December 2, 2020, our offices will be closed to the public due to COVID-19.
The Elections Office will continue to provide services by phone, email, U.S. mail, and on-line.
PUBLIC NOTICE - Closure of Public Counters AVISO PÚBLICO - Cierre de mostradores públicos
Santa Barbara County Elections Division
Thursday, March 11, 2021 at 2:30 pm
Click HERE for additional meeting details, agenda, and how to request accommodations you may need to attend.